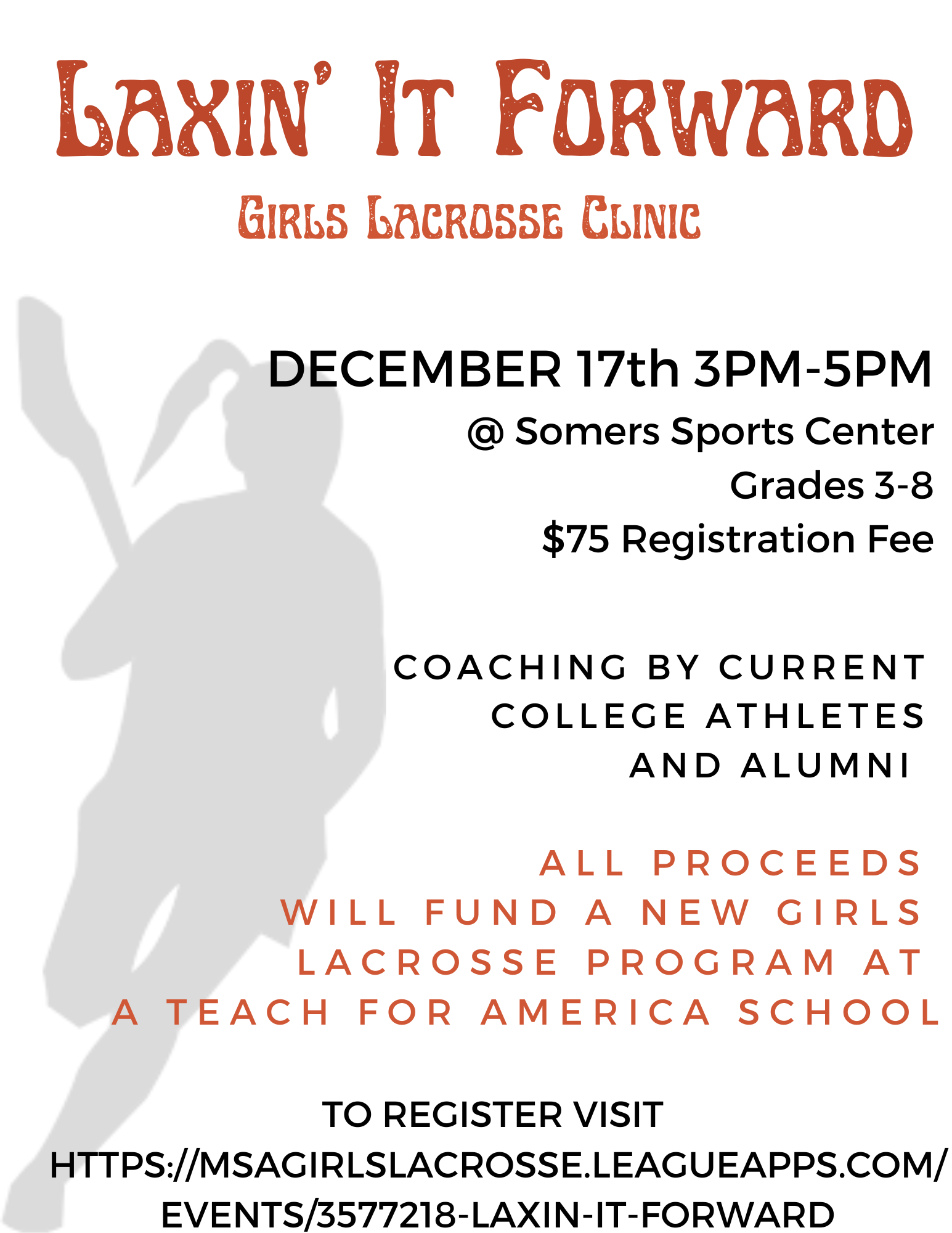 My name is Giovanna Perillo. I am a junior at Mahopac High School. On December 17th, I will be running a clinic at Somers Sports Center from 3-5 pm.  All proceeds from this event will be going to start a girls lacrosse program at Riverside Middle School located in Fort Worth, Texas.
Below are two of the many college players that will be coaching this event.
Cara O'Reilly
Senior captain of the Colgate women's lacrosse team from Westchester, NY. Named two-time Second Team All-Patriot League midfielder her sophomore and junior year. Her leading draw control performance broke the NCAA record for most draws in a single game her junior spring. Four year starting varsity player for John Jay High School and two-time All American her junior and senior year.
Caroline Panzirer
Freshman attacker of the Colgate Women's Lacrosse team from Westchester, NY. Four year varsity player at John Jay High School, earning 2022 All American, First Team All Star, and Jackie Pitts recipient. Was also 2x All Section, All League, and Second Team All Star throughout her career, where the Wolves were 4x Section 1 Champions.
Please feel free to reach out to me @giovannaperillo0416@gmail.com with any questions.
I hope to see you there!
Thank you,
Giovanna