MSA Pre-K & K Intro to Lacrosse Registration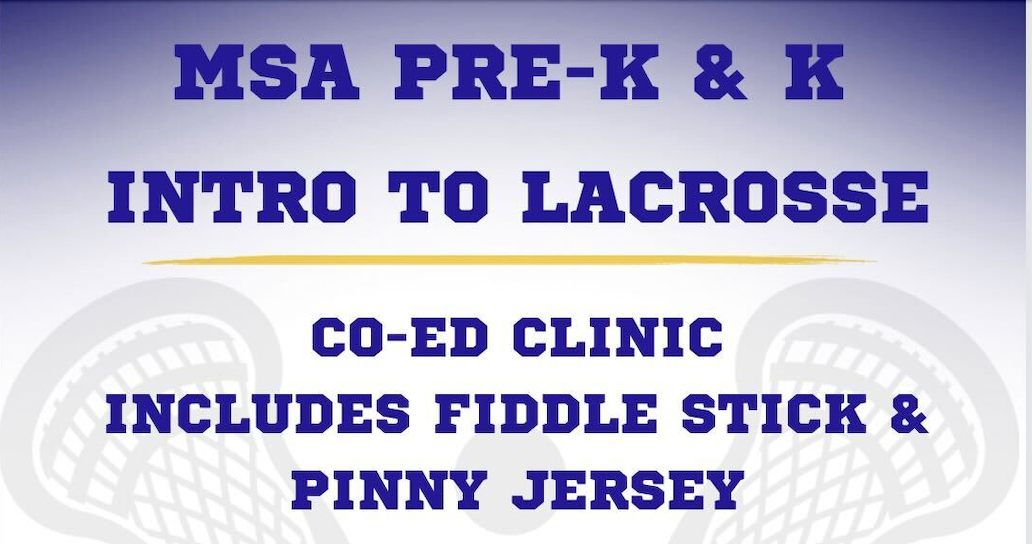 Come learn the fastest game on two feet!
Co-ed clinic registration opens on 1/9/23
SundaysApril-June
$125 for all sessions and equipment
Includes fiddle stick and pinny jersey
Follow us on our social channels (Facebook, Instagram and Twitter) for the latest lax news.   Scan QR code in our flyer.